Ann Erickson is an artist based in Minneapolis. Quality handmade adornments - largely earrings and hair accessories - are the focus of her current creative pursuits, though her background is in painting, ceramics, leatherworking, and sewing. Working in primarily brass and sterling silver, Ann is interested in making versatile utilitarian pieces that complement the wearer's sense of beauty and expression - especially for those leading an active lifestyle. For this reason, you will find that even the largest statement earrings are lightweight enough for everyday wear, and are designed to minimize snagging clothing and hair.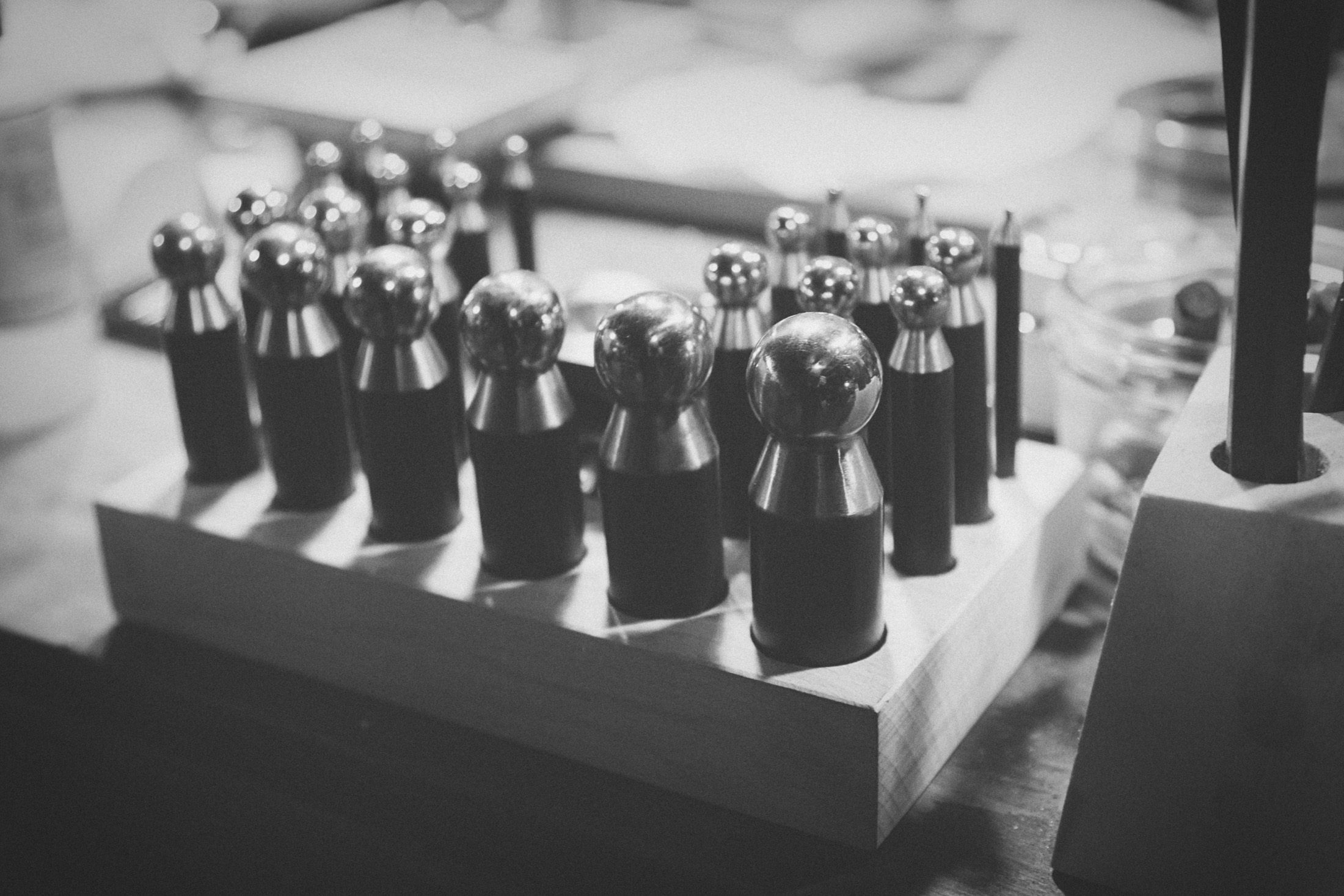 Now a full-time metalsmith, Ann's business grew out of her desire to create functional adornments for active individuals, rarely creating pieces she couldn't have worn at her former day-jobs of running distillery production, throwing pots and loading kilns, and raising fish for an aquaponics farm.
Cheers to retaining elegance and style even in a flannel covered in clay!
Ann is open to custom orders and wholesale - please get in touch!
Most items are made-to-order and ship within a week or so; with a longer lead-time during the holidays. Ready-to-ship items ship within a day or two –– feel free to email with any shipping timeline questions. USPS tracking will be provided via email when orders ship.
See homepage for holiday order cutoffs for both made-to-order and ready-to-ship items.
*Local pick up* If you live in the area (Minneapolis/ St. Paul) you are welcome to pick up your order instead of having it shipped. Use code "MSP" to void shipping charges at checkout.
*International shipping postponed due to COVID19* Shipping is now contact-free which makes international shipping cost-prohibitive. Please reach out if you have any questions about this and I apologize for any inconvenience!