Ann Erickson is an artist based in Minneapolis-St. Paul. She spends most of her time making: Days are spent as a potter for a South Minneapolis pottery, and evenings making jewelry and metal wares in her St. Paul studio. While Ann is largely self-taught as a metalsmith, she has a background painting, ceramics, sewing, and leather-working.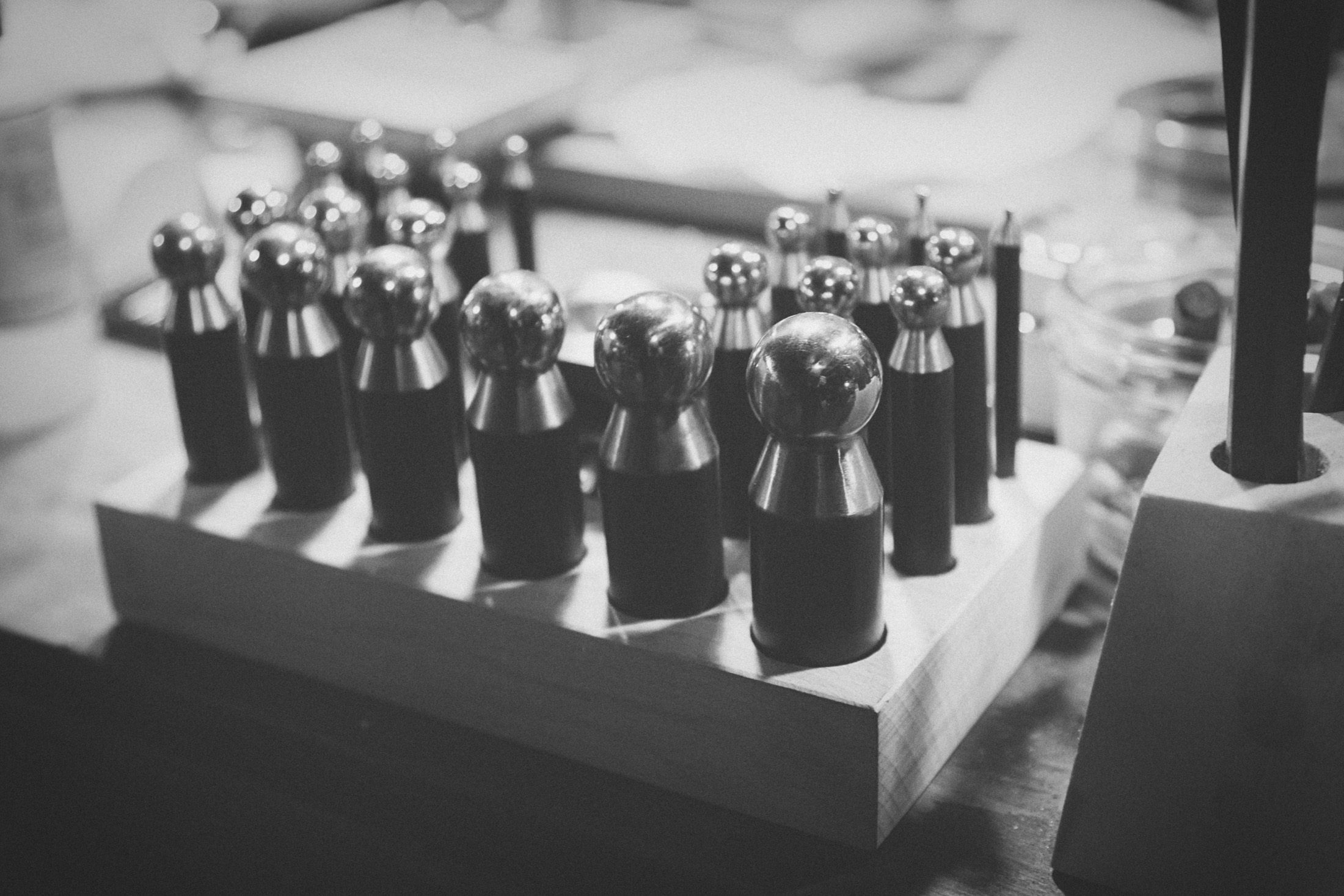 Working primarily in brass and sterling silver, Ann is interested in making versatile and utilitarian pieces that complement and enhance the wearer's sense of beauty and expression especially for those leading an active lifestyle. For this reason, you will find that even Ann's statement earrings are lightweight enough for everyday wear - and are designed with care to minimize snagging clothing and hair. Ann's business grew out of her desire for beautiful functional pieces for the active woman - she rarely stocks pieces that she couldn't wear herself during a busy day of throwing pots and loading kilns.
Cheers to retaining elegance and style even in a flannel covered in clay!
Ann is open to custom orders, wholesale, and substituting sterling silver for most of her pictured work. Please use the contact form for any inquiries